THE FAMOUS WINDMILLS
Notably one of the most recognized landmarks in Mykonos, windmills reflect the island's past and cover a glorious period in its history. From early on in the 16th century, Mykonos had become a commercial hub with a strong maritime force. Commerce dictated that the island produced a lot, to be kept sustainable and at the same time reap the benefits of its ships and merchants. This is why the windmills were built, as the wind was a powerful asset in the hands of the islanders.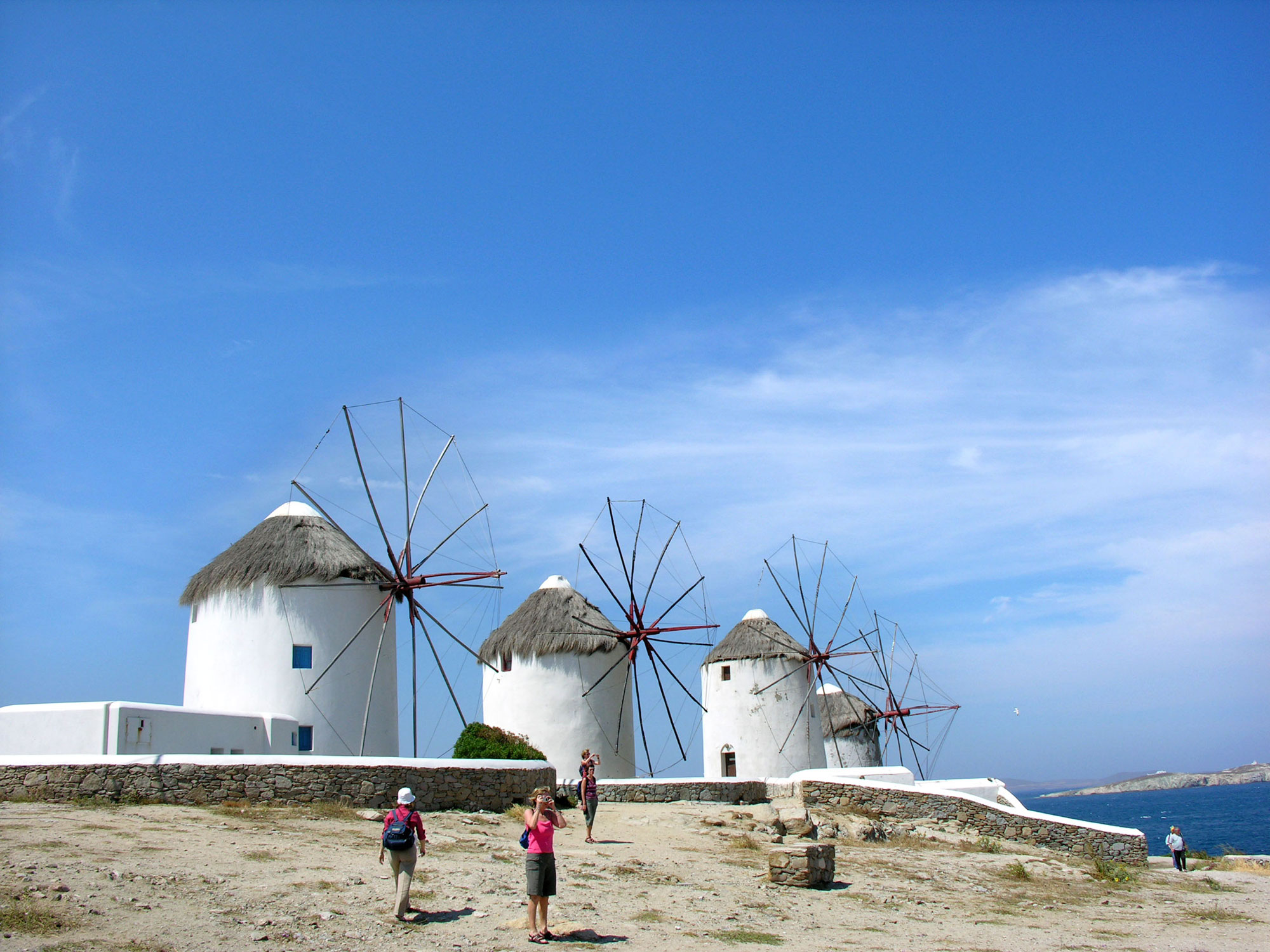 At the southwestern part of Mykonos Town, travelers may reach the popular windmills called Kato Myloi. They are still well-preserved, although nowadays they are not used in the same way as they were in the past. Highlighting the prosperity of Mykonos and depicting the methods used to thrive in the then known world of the sea, the windmills have now been transformed into museums and cultural representations of the Mykonian history itself. 
Schedule a visit to the windmills and do not forget to take pictures. The view from the highest peaks of Mykonos are definitely magical, overlooking the Aegean Sea and the clear horizon far away.
GRAND BEACH HOTEL MYKONOS
Megali Ammos Beach
Mykonos | Cyclades
Tel: +30 22890 79705, 6
Fax: +30 22890 79707
Mobile: +30 6944 923 770
info@grandbeachmykonos.com
MHTE: 1173Κ014Α0298201