MYKONOS ISLAND
Mykonos is a cosmopolitan island located in Cyclades, world renowned for its vibrant nightlife and the sophisticated services provided to travelers. A place where dreams come alive, a destination for jet-setters and celebrities, as well as those seeking to enjoy a marvelous plethora of beaches and well-appointed attractions, imposing landscapes and so much more.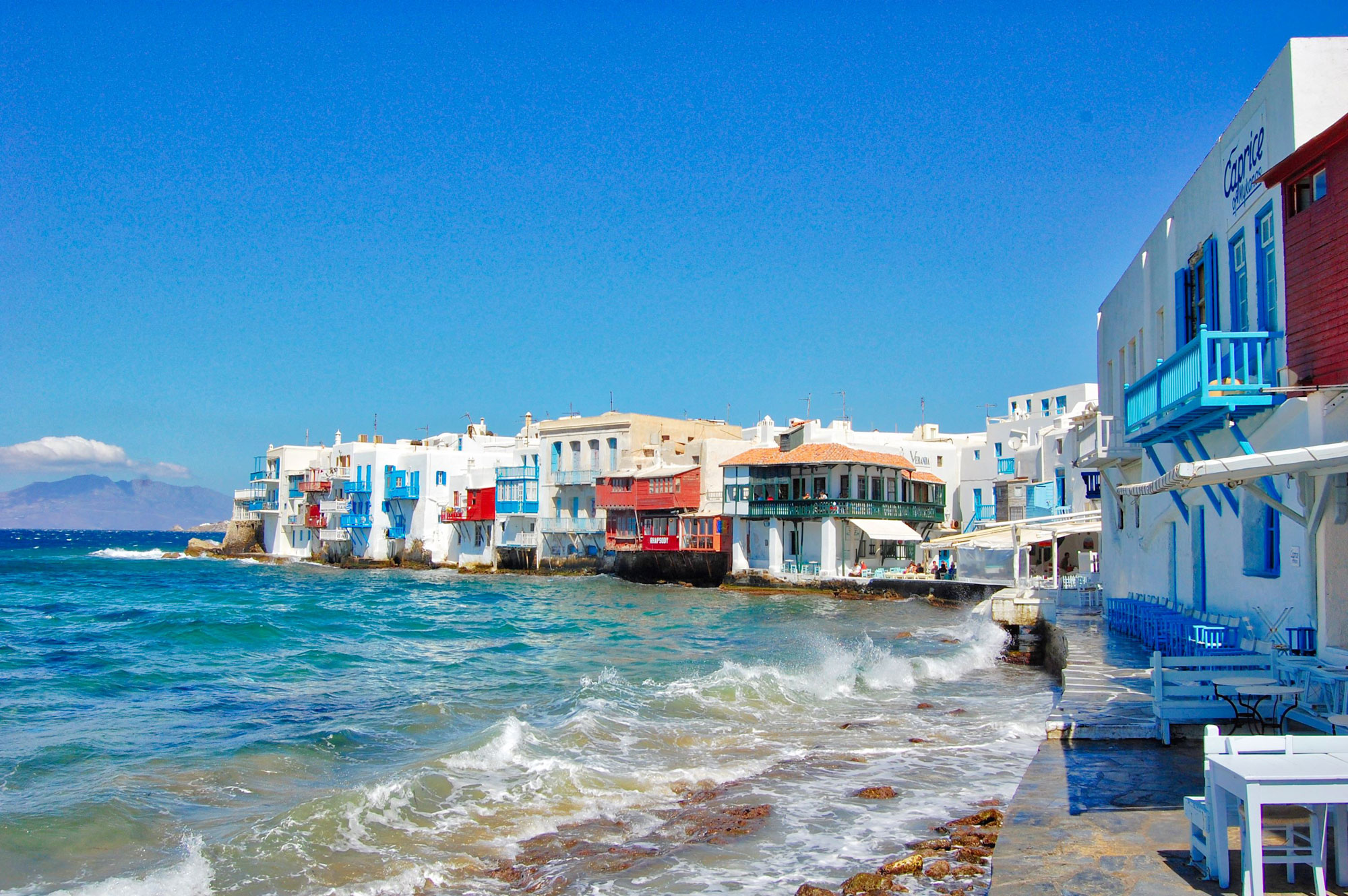 When in Mykonos, a never-ending party sweeps you of your feet! The Cycladic architecture is prevalent across the island, with all-white buildings and cobbled pathways taking you to idyllic places. Mykonos is otherwise known as the Island of the Winds, which explains the emblematic presence of the windmills at the highest peaks. Panagia Paraportiani is one of the most famous sights of Mykonos, as five churches connected to one wonderful structure. And of course, nobody could leave out the Mykonian sunset. Anywhere on the island, travelers take a moment and relish the unique spectacle of the sun going down to sleep, submerging to the sea and spreading its colors all over the sky. Little Venice is one of the places well-known for the panoramic views to the sunset.
Sublime beaches of turquoise waters, museums and art galleries, amazing shopping options and entertainment venues, this is just a glimpse at what Mykonos has to offer!
GRAND BEACH HOTEL MYKONOS
Megali Ammos Beach
Mykonos | Cyclades
Tel: +30 22890 79705, 6
Fax: +30 22890 79707
Mobile: +30 6944 923 770
info@grandbeachmykonos.com
MHTE: 1173Κ014Α0298201